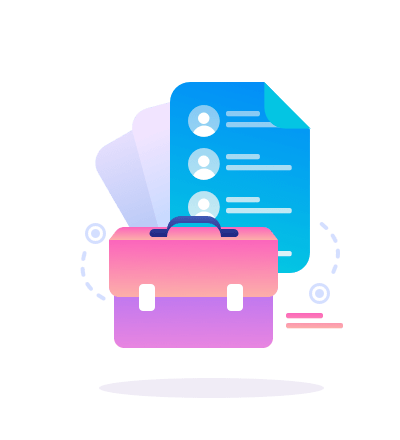 SEO Pricing Packages
We pride ourselves on delivering compelling, SEO solutions. Our winning solutions and experiences help many of our clients interact and engage with their customers in the best possible way.
One-Off SEO Plan? 
See Packages
DESCRIPTION

Our Complete Marketing Package Includes $200 - $500 (/mo)  N500/$ Conversion 
SEO Basics
Keyword Research 
Technical SEO
On-page & Content Optimization
Off-Page SEO
GMB Optimization
Google Ads Management
Review Management
Up to 6 Hours of SEO/Revisions
Frequently Asked Questions

What does Monthly Services include?
Each package comes with full stack seo, plugin updates, and security to make sure your site is live and running for your customers.
If you choose to boost your SEO with the moderate or heavy package, or with Flyserp Digital Add-Ons like Google Ads and Local Citations, we will complete these services each month.
You also have the option to reach out to us about any revisions you may have. This may include updating pictures, changing phone numbers, or adding new store hours. We guarantee the changes will be made within 7 days – although they usually take 24 hours to 3 days at the most!

What happens after I place my order?
After you place your order, we'll send you a link with some questions to get to know you and your business (this usually takes between 20 min to an hour of your time).
Our team will begin designing or rebuilding your website and setting up any extra services you ordered. You may get an email or phone call if we have any additional questions.
Once we're ready to launch, we'll send you an email or give you a call so you can take a look and give us some feedback.
When you're 100% satisfied with your website we'll make it live for your customers to see!
What do I do if I want to make changes to my website?
If you want to make changes to your website you can send us an email at seo@flyserp.com!
We'll get back to your right away to let you know we received your request.
We guarantee the changes will be made within 7 days – although they're usually completed within 24 hours to 3 days at the most!
How long after I place my order will I start getting leads?

Flyserp Digital aims to help your company gain leads over time through best search engine optimization practices developed and deployed by world class SEOs. Results may vary depending on competition, local geography, referral traffic sources, if Google Ads is deployed link equity and more.

What guarantees do you offer?

We guarantee to build you a faster, up-to-date, more robust and user-friendly website than what you may already in about 30 days. In addition, we also guarantee that you will retain your current search engine positioning for all of your keywords or do better!
Who can I talk to about my digital marketing strategy?

We have digital marketing and SEO experts available to answer questions you may have. Just send us an email at info@flyserp.com to let us know and we'll set up a time to chat!
No more hiding your business on search engines last pages—everything is here in front of you! A new era of search engine optimization has reached our clients!
Godwin
Manager Gkeyz Studio
I am very impressed with how Flyserp team has worked with us. They are doing an amazing job and I am looking forward to using their seo services again. It has been awesome.
"My company's Google rankings and overall site traffic improved dramatically after just a few months of working with this agency. The service we've received from their team has consistently been above and beyond our expectations."